The Last Smart Home Hub You'll Ever Need
Performance - Reliability - Compatibility
Our smart home hub are locally managed so your events, scenes & automations will always run, even when your internet goes down. 
You'll also enjoy full integration with smart speakers & hundreds of other smart home products available around the world!
Our Family of Smart Home Hubs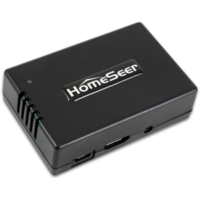 On a tight budget? This hub might be just be ticket for you. HomeTrooler Pi includes a Raspberry Pi computer, has built-in Z-Wave Plus radio and it  supports a wide range of popular smart home products.
Want the best? This may well be the fastest, most powerful smart home hub ever built. PRO features a dual core Intel processor, loads of memory & our HS4PRO smart home software running under Windows 10.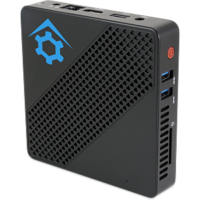 Want the best value? HomeTroller Plus includes performance & features that rival our PRO but at a significantly lower cost. It's this balance of power and economy which makes it our best value smart home hub.
What Works With HomeSeer?
Automations are processed locally for the highest level of performance with no delays.
All your information is stored on your system at home, not in the cloud.
Automations continue to fire even if your Internet connection goes down.
HomeSeer works with thousands of popular products from hundreds of companies.
HomeSeer is compatible with Amazon & Google smart speakers & with IFTTT.
Our systems don't rely on a cloud service. Your smart home investment is secure.
See What Others Are Saying
"Love it! Have been running HS2 on a dedicated, regular, computer for several years. The Home Troller S6 Pro controller is very compact, extremely well designed and incredibly stable. It is designed and dedicated to HS3. Delighted with the unit and the HS3 software.
"Sweet little controller Using it now for existing X10 items, but will be upgrading to UPB soon. So far I'm coming up the learning curve and the controller and software seem to be pretty flexible and easy enough to setup… and I'm no programmer by any stretch of the imagination.
"Very Pleased with my SEL!
I moved from a Vera system to HomeSeer. HomeSeer has so many features, all easy to use. I needed help from support for 2 issues, both were answered quickly…
"My Second Zee S2 I am so impressed with the first one that I bought, I purchased another for a different building. Setup was easy and controlling devices is very intuitive… Compared to what I have read about SmartThings, Wink, etc. I feel that I made the right decision.
HomeTrollers are designed to be programmed with any computer running Chrome, Safari or Firefox. We also provide two mobile apps (HomeSeer Mobile & HSTouch Client) for system access and control. A third mobile app (Z-Tool+) simplifies Z-Wave smart device setup.
Compare HomeTroller Smart Hubs
In a nutshell, here are the important differences:
Zee S2 & S2 Lite hubs includes HS3-Pi3 software, which will support up to 5 plugins running at once.
SEL & S6 PRO hubs run HS3 & HS3PRO software, which will support unlimited plugins. The PRO edition hubs are bundled with HS3Touch Designer, Z-Flash, Z-Seer+ & DSC plugin add-ons.
HomeSeer Smart Hub Comparison

Model
Control Software
Operating system

Linux

Linux

Win 10

Available Drivers (Plug-ins)

Included Plug-ins

Z-Wave

✔

✔

✔

Zigbee (Light Link)

✔

✔

✔

Global Cache

✔

✔

✔

UPB

✔

✔

✔

X10

✔

✔

✔

Free Plugins

Add-on Apps

HS3Touch Designer*

$299.95

✔

Z-Flash Firmware Updater*

$29.95

✔

Z-Seer+ Z-Wave Diagnostics*

$39.95

✔

DSC Plugin

$39.95

✔

*Application requires separate Windows PC

Additional New Plugins with HS4 Upgrade
Available Soon!

Chromecast

✔

✔

✔

Ecobee

✔

✔

✔

Harmony Hub

✔

✔

✔

LIFX

✔

✔

✔

Rachio

✔

✔

✔

RoomMe

✔

✔

✔

SmartThings

✔

✔

✔

Tuya

✔

✔

✔

Wemo

✔

✔

✔

Zigbee (Native)

✔

✔

✔

Compatible Cloud Services

Amazon Alexa (Echo/Dot)

✔

✔

✔

Google Assistant (Home)

✔

✔

✔

IFTTT

✔

✔

✔

Specifications

Processor (CPU)

1.2 GHz ARM

2-core Celeron (14 nm)

PassMark Benchmark

N/A

850

1665

RAM

1 GB

2 GB

4 GB

Primary storage

16 GB

32 GB

120 GB

Wi-Fi

✔

✔

✔

Power compatibility

120-240 VAC | 50/60 Hz

Pricing

$129.95

$429.95


$1,199.95

Need Help Sorting Things Out?