Your IRIS hub has been permanently shut down!
Why not replace it with something that CAN'T BE SHUT DOWN?
HomeSeer systems are locally managed and don't depend on a cloud service to work. Our world class hubs are the most powerful and flexible on the market today. Upgrade to a HomeSeer system now!
HomeSeer hubs operate entirely within your home. Your personal data stays private and your automations are fast & reliable.
HomeSeer hubs are NOT dependent on any cloud service to work. Your hub will operate independently for years to come.
Looking for help and advice from other users? Our message board is one of the most active in all of home automation!
Light years ahead of your IRIS hub!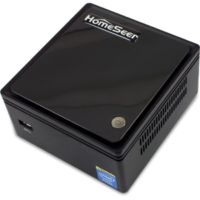 Step WAY UP to our most popular hub!
Looking for a bit of advice and help? Just give us a call (603-471-2816) or drop us a note (sales@homeseer.com) and we'll work with you to transition to HomeSeer. Our reps are experts in smart home set up and