Is It Time to Change NOW?
Maybe It's Time To Switch!
In 2020, Wink implemented a new mandatory subscription plan for all existing hub owners. So what was free for many years, is now a paid service. Not happy with the change? Consider making the switch to a locally managed hub instead. Upgrade to HomeSeer!
Don't Make This Mistake Again!
Upgrade to a Locally-Managed HomeSeer System
HomeSeer hubs operate entirely within your home. Your personal data stays private and your automations are fast & reliable.
HomeSeer hubs work with the widest range of products and technologies from leading smart home companies.
HomeSeer hubs are NOT dependent on any cloud service to work. Your hub will operate independently for years to come.
Our next generation (HS4) locally managed smart home software is included with your hub or software purchase!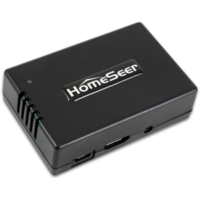 Small, Powerful, Affordable. Includes free upgrade to HS4-Pi.
Exceptional performance, incredible value. Includes free upgrade to HS4.
Our ultimate smart home hub. Includes free upgrade to HS4PRO.
Build your own smart home hub from a PC or Raspberry Pi.
See What Others Are Saying
WORKS BETTER THAN ALL THE OTHERS.
I've used ISY (for 5 years), Vera (for 5 years), Wink, InControl, and several others briefly OpenHAB, Home Assistant (HAS), and smaller players. While Homeseer is more expensive, it is far more stable than Vera and far easier to set up than the free alternatives like HAS & OpenHAB. Took me 2 months to decide but glad I did it.
JUST PERFECT! LOVE MY ZEE S2
I was using SmartThings and wanted a system that wasn't so dependent an internet connection just to perform basic automation. After reading the reviews about HomeSeer, I thought that I would give it a try. I have over 100 devices and over 400 events on my Zee S2 and can't believe how fast and reliable it has is. I couldn't possibly be happier it than I am! Also, the service that I've received from guys like Matt in Support has been top notch.
REPLACEMENT FOR IRIS (LOEWS) CONTROLLER
I was using Iris when Loews decided to get out of the home automation business. Wish I'd have found this controller first. Did have to replace some Loew's plugs which were labelled Z-Wave, but appear to actually have run Zigbee, but HomeSeer Home Troller Zee working great. More control over devices.
MY SECOND ZEE S2
I have not yet set up this HomeTroller, but I am so impressed with the first one that I bought and set up that I have purchased another for a different building. Setup was easy and controlling devices is very intuitive. I cannot compare it with any other home automation controllers as it was my first, but compared to what I have read about SmartThings, Wink, etc. I feel that I made the right decision.
Need Help Sorting Things Out?