HS4 Home Automation Software
Our smart home software has been the preferred platform for DIY smart home hub builders for more than 20 years.
Locally Managed Home Automation Software for Windows, Linux or Raspberry Pi Computers
Smart Home Software for Every Need & Budget
Turn your Raspbery Pi computer into a powerful smart home hub with HS4! 
Turn your Windows or Linux computer into a powerful smart home hub with HS4! 
Our PRO edition includes a custom touchscreen designer, Z-Seer+ & Z-Flash! 
What Works With HomeSeer?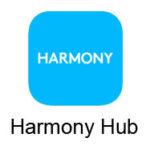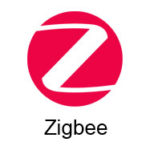 Automations are processed locally for the highest level of performance with no delays.
All your information is stored on your system at home, not in the cloud.
Automations continue to fire even if your Internet connection goes down.
HomeSeer works with thousands of popular products from hundreds of companies.
HomeSeer is compatible with Amazon & Google smart speakers & with IFTTT.
Our systems don't rely on a cloud service. Your smart home investment is secure.
See What Others Are Saying
"Best Automation Software Ever! I've tried Smartthings, Home Assistant, Vera, and Donomitcz and HomeSeer is by far the best and most compatible system I've used. Also response times are incredible, no more waiting for the request to go out to cloud and back. Also works great if your internet goes down."
"Homeseer HS3Pro My conversion for Vera Edge has been fairly painless, although some of the Homeseer UI isnt as easy to use, the biggest gain is MQTT and control over what running on my home controller. The homeseer store transaction was easy, and homeseer support has been excellent."
Works better than all the others.
I've used ISY (for 5 years), Vera (for 5 years), Wink, InControl, and several others briefly OpenHAB, Home Assistant (HAS), and smaller players. While HomeSeer is more expensive, it is far more stable than Vera and far easier to setup than the free alternatives like HAS & OHAB. 
"Flexible Home Automation HS3 is by far the most flexible home automation software. This is definitely one of those you get what you pay for scenarios. HS3 has the largest amount of things it works/integrates with and it's flexibility is always increasing. Very happy with my purchase!"
HomeTrollers are designed to be programmed with any computer running Chrome, Safari or Firefox. We also provide two mobile apps (HomeSeer Mobile & HSTouch Client) for system access and control. A third mobile app (Z-Tool+) simplifies Z-Wave smart device setup.
Compare HS4 Software Editions
In a nutshell, here are the important differences:
HS4-Pi is designed to run on Raspberry Pi2 & Pi3 computers and it will support up to 5 plugins running at once.
HS4 & HS4PRO both support unlimited plugins. However, HS4PRO is bundled with HS3Touch Designer, Z-Flash, Z-Seer+ & DSC plugin add-ons.
HomeSeer Software Comparison

Control Software
Supported Hardware

Raspberry Pi2 & Pi3

Conventional PC

Conventional PC

Operating system

Included with image download

Windows or Linux

Windows or Linux

Maximum Plugins (concurrent)

Included Plugins

Chromecast

✔

✔

✔

Ecobee

✔

✔

✔

Harmony Hub

✔

✔

✔

LIFX

✔

✔

✔

MyQ

✔

✔

✔

Philips Hue

✔

✔

✔

Rachio

✔

✔

✔

SmartThings

✔

✔

✔

Tuya

✔

✔

✔

Wemo

✔

✔

✔

Z-Wave

✔

✔

✔

Zigbee

✔

✔

✔

Free Plugins

Add-on Apps

HSTouch Designer*

$299.95

$299.95

✔

Z-Flash Firmware Updater*

$29.95

$29.95

✔

Z-Seer+ Z-Wave Diagnostics*

$39.95

$39.95

✔

DSC Plugin

$39.95

$39.95

✔

*Application requires separate Windows PC

Compatible Cloud Services

Amazon Alexa (Echo/Dot)

✔

✔

✔

Google Assistant (Home)

✔

✔

✔

IFTTT

✔

✔

✔

Price

$99.95

$249.95


$599.95

Need Help Sorting Things Out?